Pluses and minuses of CNC metalworking
Metalworking on CNC machines is one of the most modern methods of processing alloys. CNC machines allow specialists to produce a larger number of parts than manually at the same time. In addition, the accuracy of this method of processing metals and alloys is 1:1000, which practically eliminates the human factor.
⠀
What are the advantages of metalworking on CNC machines?
⠀
The advantages of metal processing on CNC machines include:
High processing accuracy is guaranteed. We manufacture any number of parts in a short period of time, the accuracy of which is 1 to 1000.
Exclusion of the influence of the human factor. The operator of CNC machines does not affect the quality of the production of parts, but only ensures the loading and unloading of parts from the machine, and manages its operation.
Performing several operations on one machine. To save time and speed up the execution of the order, it is possible to perform several operations on the same machine. The operator does not need to load and unload the workpieces each time for a new processing step.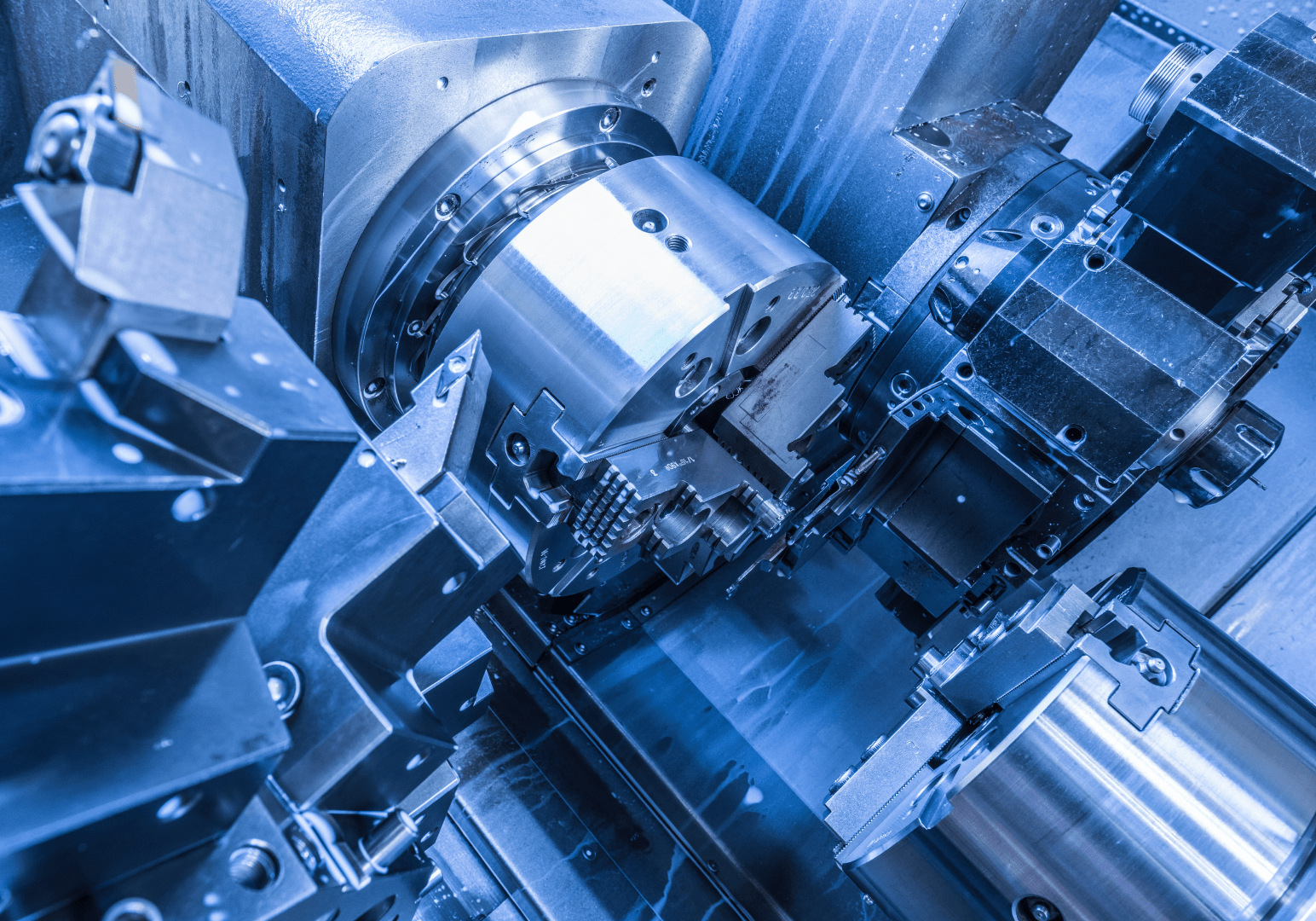 Among the disadvantages of metalworking on CNC machines is the impossibility of manufacturing a part in one instance. Since it is, to say the least, unprofitable financially. Therefore, in this case, it is better to choose methods of manual metal processing.
⠀
Also, manual processing of metals, on the contrary, does not allow to exclude error and the human factor. Therefore, by choosing the Lezometal company and turning works on CNC machines, you are guaranteed to receive high accuracy and excellent quality manufactured parts.
⠀
Which is better: manual or mechanical metalworking? We surveyed our customers on this topic and here's what they had to say:
⠀
Ihor: "When we started ordering parts from the Lezometal company, which uses machines for the metalworking, its accuracy increased. And shortages happen much less often than before"
⠀
Maksym: "We always order a large number of parts, more than 1,000 pieces per batch. We receive the finished product within a week, and when we made it "by hand" we waited several months. It is more profitable to order services from a company that performs metalworking on CNC machines, rather than by hand."
⠀
What to pay attention to when choosing a contractor?
⠀
The demand for metal processing services is quite high. However, not everyone knows what to pay attention to when choosing a contractor. We have prepared some simple recommendations for you.
Terms of production. Choose the best for you.
Manual metalworking or CNC metalworking. If you only need one unit of the part or a small print run of up to 10 units, you can safely choose manual processing. For large batches, it is better to give preference to performers working with CNC lathes.
Delivery. Check whether the contractor has delivered orders. This will be useful if the batch of parts is large. And in general, this is a nice bonus. By the way, we deliver parts manufactured by us throughout Ukraine and abroad.
Metals and alloys with which the company works. Namely, does the company work with the materials you need? And do you have experience working with them? You can find this information on the company's website.
You can order metalworking services in Lviv on CNC machines from the Lezometal company. We guarantee you high-quality work and short production and delivery times. You can leave an application on our website by filling out the contact form.